Appliance Repair Calhan Colorado
D3 Appliance Rated 5.0 out of 5 stars based on 4 customer reviews
We serviced a
ELECTROLUX DRYER
Model EIMED55IMB2
Near Calhan, CO 80808
Check unit. Found blower fan not blowing air through unit not allowing it to remove moisture. Would need to replace blower wheel assembly to repair. Service charge paidBlower wheel assembly 134690800 $205.58with tax includedLabor 129.95; ordrng 1 134690800 (Blower Assembly)
We serviced a
ELECTROLUX DRYER
Model EIMED55IMB2
Near Calhan, CO 80808
Remove and replace listed parts. Test and check. All checks ok
We serviced a
SAMSUNG DISHWASHER
Model DW80R9950UG/AA
Near Calhan, CO 80808
"Cust said unit hasn't washed properly but they haven't used since last tech was here. Tech said it was unrepairable and was leaking. I ran service cycle to test functions and check for errors. I was able to run unit through multiple test cycles with no errors. Checked base for any signs of leaks as that was a concern, found unit leaking where motor is mounting into motion assembly. Could not repair leak. Will need listed parts to repair. Need auth, request double labor and mileage? Pls allow 3 hours. Call is almost 1 hour away and need about 2 for work; ordrng 1 Dd97-00484d (Assembly motion(need auth)) and 1 Dd93-01016a (Assembly motor holder(need auth)), states that autho needed"
We serviced a
SAMSUNG RANGE
Model NE59M6850SG/AA
Near Calhan, CO 80808
Remove and replace listed parts. Test and check. Door is opening properly everytime. Cust will monitor.
We serviced a
SAMSUNG DISHWASHER
Model DW80R9950UG/AA
Near Calhan, CO 80808
Remove and replace listed parts. Test amd check. Watched extensively to monitor for leaks. Advised cust this unit will beep if it detects a leak and if that happens to turn off water asap and call back. Also placed leaked strip under unit and cust will check periodically to make sure there aren't any slow leaks that develop.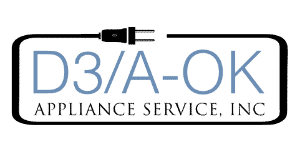 01/04/2022
Jeremiah has been great. He has been out to the house twice, and both times he has gone above and beyond trying to repair my Dacor double ovens. He spent time on the phone with Dacor when the part would not fit correctly. He is amazing. thanks!
Overall Experience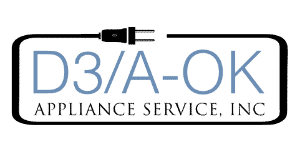 07/02/2021
Scott was curious and knowledgable and helped understand what the problem may have been even though the dang washer did not do the same thing that freaked us out - wonderful experience !
Overall Experience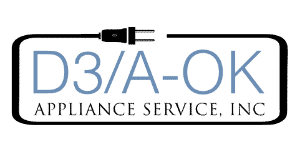 05/17/2021
Scott came quite a distance to repair our 15 year old oven. He found the problem, fixed it - a solder on the mother board - and saved us from the prospect of spending thousands to repair or replace the oven. Professional, a great conversationalist and didn't have to be asked to wear a mask! Thank you Scott!
Overall Experience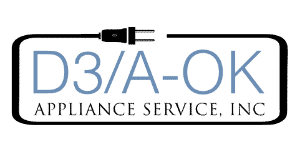 01/22/2021
Glen was amazing. We scheduled the service a week ago and provided the part number needed for the repair. However the company did not include this in the notes nor on his truck. When he arrived I asked him if he had the part with him which he did not. Aft
Overall Experience