Appliance Repair Loma Colorado
D3 Appliance Rated 5.0 out of 5 stars based on 1 customer reviews
We serviced a
WHIRLPOOL DISHWASHER
Model WDT730PAHW0
Near Loma, CO 81524
tore apart. removed unit and removed and replaced motor/pump replaced hose and grommet. detergent dispenser. and removed electronic control previously installed it was faulty. installed new one. test cycled and checked for leaks none. unit operating normally.
We serviced a
KITCHENAID DISHWASHER
Model KDFE204KPS0
Near Loma, CO 81524
upper mounting brackets are epoxied in place. customer is going to remove. replaced heater per S17304 test thru service diagnostics op's ok no codes or leaks.
We serviced a
WHIRLPOOL REFRIGERATOR
Model WRS315SDHZ08
Near Loma, CO 81524
replaced refrigerator control and icemaker.test cycled icemaker op's ok.
We serviced a
WHIRLPOOL FREEZER
Model WZF34X18DW06
Near Loma, CO 81524
"checked pwr to unit. 121vac good.checked power to inverter same,ok. can here compressor trying to come on but kicks on and then off. compressor is faulty. need to order it W11578208 and inverter W11461105 and drier.W11109499. called tech line. reccomend replacing inverter first if that doesnt work replace compressor. file # 7733864859; ordrng 1 W11578208 (compressor) and 1 W11461105 (inverter box asy) and 1 W11109499 (drier)"
We serviced a
WHIRLPOOL WASHER
Model WTW5057LW0
Near Loma, CO 81524
sense done lid lock blinking f9e0 long drain.put thru automatic test mode. did just fine no other codes. cleared code.unit spins good when empty which shows there is no issue with unit. probably due to unbalanced loads. unit drains good and the tube is not too far down into drain of home. customer needs to just lay cloths in. in a circular way loosely only half to 3/4 of the way full. I put a plastic tie around half way down on water and drain hose to hold more firm. checked deep water function of unit. working just fine. filled up arouind half way which is normal. file # 7733725275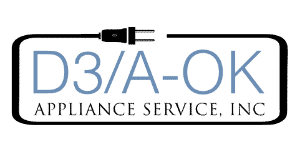 09/06/2021
Overall Experience