Appliance Repair Pueblo Colorado
D3 Appliance Rated 4.9 out of 5 stars based on 35 customer reviews
We serviced a
WHIRLPOOL REFRIGERATOR
Model WRX986SIHV00
Near Pueblo, CO 81007
According to Robbie. Allow sealed system tech and 3-4 hoursy to perform sweep and check for leaks. Parts ordered by Duane. ; ordrng 1 W10832994 (Compressor Kit) and 1 WPW10143759 (Drier)
We serviced a
KITCHENAID REFRIGERATOR
Model KRFC704FBS01
Near Pueblo, CO 81006
Allow 3-4 hours for diagnosis and possible repairs. Allow sealed system tech to perform sweep charge and check for leak. ; ordrng 1 W11099736 (Suction tube) and 1 W11393142 (Compressor Kit) and 1 W11429989 (3-way valve)
We serviced a
SAMSUNG MICROWAVE
Model ME19R7041FW/AA
Near Pueblo, CO 81006
Tech to order latch body. Samsung Tech Assist states call before installing to properly diagnose. ; ordrng 1 DE96-00414D (Latch Body)
We serviced a
MAYTAG DRYER
Model MED5630HC2
Near Pueblo, CO 81005
Front drum panel is bent and has caused drum damage. Tech order parts to replace. ; ordrng 1 W10508188 (Drum Complete) and 1 W10673493 (Bulkhead / Front)
We serviced a
GENERAL ELECTRIC RANGE
Model JDP260F3AD
Near Pueblo, CO 81003
Both lg element terminal blocks show arcing / wear. Tech to check availability of new or subbed parts. Tech found original and subbed parts have been DISCONTINUED/ NLA. Tech called Home Smart with non-repairable info. Service Fee - 70.00 Parts ' DISCONTINUED / NLA.
jfass145
Pueblo, Colorado

11/01/2021
Duane did a great job, was very helpful and completed the work in a timely manor.
Overall Experience
Armijo Father Inlaw
Pueblo, Colorado

10/13/2021
Did Great Job! No fault of his own way to long to get parts!
Overall Experience

10/13/2021
Duane was right if they had sent the right part,it wouldn't have taken so long.
Overall Experience

10/12/2021
THE REASON I RATED IT A 3 STAR,IS CAUSE THE PART TOOK FOREVER TO ORDER AND COME IN..TOTAL TIME FROM THE TIME I REPORTED THE PART BROKEN TO THE TIME IT WAS INSTALLED TOOK 4 WEEKS..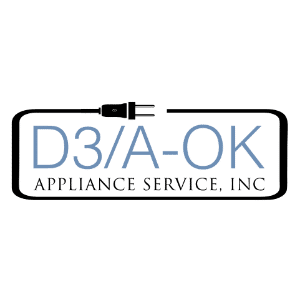 Hi Terri ! You are correct supply chains are very slow as they have been since the COVID, all industries are having the same issues. Go look at any new car lot you drive by and there are more used the new cars due to manufacturing parts shortages. No different then trying to order new appliances same backordered situations. Our apologies for the time the repair took and trust me we want the call completed a quickly as possible so we get paid as well.
Overall Experience
Joseph parker
Pueblo, Colorado

09/27/2021
Service was great.dryer is working
Overall Experience