Appliance Repair Silt Colorado
D3 Appliance Rated 4.0 out of 5 stars based on 1 customer reviews
We serviced a
WHIRLPOOL FREEZER
Model WZF34X20DW02
Near Silt, CO 81652
thawed out evaporator. replaced elec control and thermistor. ok. no one available to sign.
We serviced a
WHIRLPOOL RANGE
Model WFC150M0JB0
Near Silt, CO 81652
"replaced term,. harness and couple test op's ok. repair auth. concession W13KP70WPL1"
We serviced a
WHIRLPOOL DRYER
Model MED6630HW0
Near Silt, CO 81652
tore unit apart found badf idler pulley replaced. vac and cleaned unit. reassembled and test run. ok.customer paid total ticket $222.87 auth code VT39VH; used 1 W10837240 (bracket idler pulley) from stock
We serviced a
WHIRLPOOL DISHWASHER
Model WDF330PAHB4
Near Silt, CO 81652
replaced water inlet valve and gasket. as per tech line. checked water temp. still is over 145 degrees too hot. can cause excessive pressure and cause it to leak. suggested before to turn water temp down should be only around 125 degrees. reminded customer. ran unit after repair seems ok not leaking.
We serviced a
MAYTAG WASHER
Model MVWC465HW3
Near Silt, CO 81652
"tested unit thru a service diagnostics. no error codes.no leaks. checked under unit could see no sign of a leak.checked hoses not leaking. when unit drained it didnt backup. no leak. put unit into bulky items and deep water wash. to make sure it doesnt leak when water level was at its max. unit did not leak. checked tub ring it is snapped in place properly. checked level,good. i could see no sign of splatter on the walls of unit. customer had washed a sleeping bag at the time. leak likely caused by water hitting bag. unit is working as should. file # 7733843884"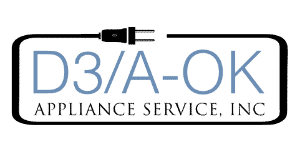 06/19/2022
Overall Experience