dknize
Colorado Springs, Colorado

10/16/2021
That tech was in a great hurry to repair the dishwasher door. Twenty minutes after he left the dish washer door fell down again. Called D3 immediately, but he would not come back - instead, scheduled for another week. Today, another tech came - he said that the spring fixation plate had not been put on correctly. He simply replaced it. Works now - the last tech would get 5 stars.
Overall Experience
Grace
Colorado Springs, Colorado

10/16/2021
On time and thorough.
Overall Experience
Mike
Colorado Springs, Colorado

10/15/2021
The tech did a great job and was very helpful and informative!
Overall Experience
Loserhomeowner
Colorado Springs, Colorado

10/14/2021
The tech came out and wasnt able to fix the ice maker. He said it was fixed and left but it wasn't. So Within an hour or two I called and they said I would have to call Samsung to get a ticket made up. Huh? He was just here and didn't finish ??? Also left some tools here. I called Samsung and explained and they said D3 problem. Called D3 and they said Samsung problem??? Wtf bizarro world??? D3 said they would call me back with a solution, what solution he was just here and didn't finish the original project????No call and I didn't think they would cause they suck. So anyways I am stuck with a broken ice machine that D3 just repaired jk and no resolution in sight or anyone that will even address it? Bizarre I knew America was sliding down the rabbit hole but this sheet show is the bottom of the slide. Only use D3 or Samsung if you DONT want to fix your issues. Wow!!!!! So weird like no one that works there can wrap their head around this simple fix…..get back here and fix it right…..now…..as I've already waited a month for the first round.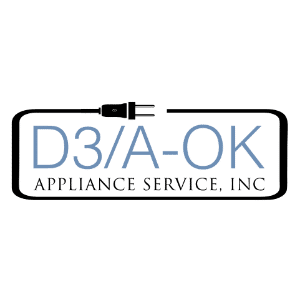 Hello Chris and thank you for the opportunity to respond to your comments. I sent you a email as well with the call recording reaching out to you to explain the process needed for Samsung to resend a tech to your residence. Each manufacturer has a process that under contract we have to follow and this is Samsungs, for what it is worth Lowes has a similar process. We are the factory servicer for every manufacturer other then LG and yes I agree it can be frustrating for a consumer to navigate. I apologize for your frustrations however its not our policy just the rules we have to follow under the contract with Samsung. If you need further explanation after listening to the email I sent with the phone recording attached give me a call and we can make that happen. Travis
Overall Experience
Eileen
Monument, Colorado

10/14/2021
Scott is always prompt, knowledgeable, and thorough. We have relied on him for several years to keep our appliances running well. It's always a pleasure to have him come to our rescue!
Overall Experience